I haven't posted my Chatelaine updates here as often as I should so I'm here, now to correct that.
Last year after I finished Deep Blue Sea and Summer Knotgarden, I pulled out Watergarden which, at the time, was my only remaining Chatelaine WIP.
Here's where it was when I pulled it out in early August. The center was complete, but I had just moved to the border and the gates.
early September
and early November when I put it away for a bit.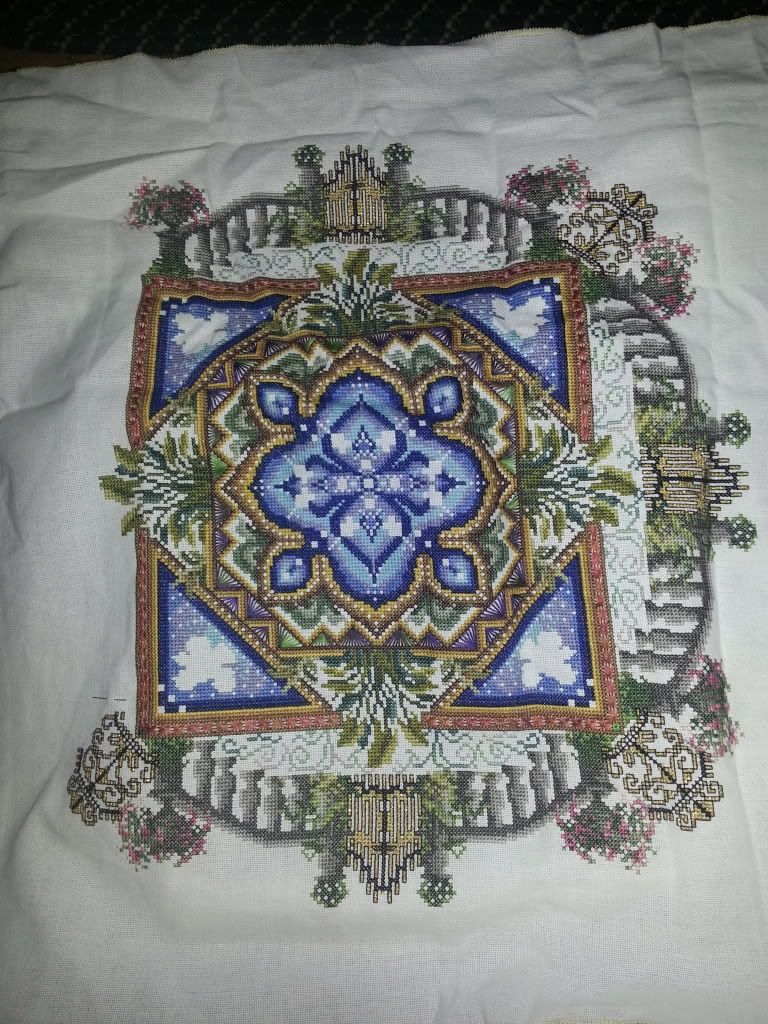 I pulled it back out this weekend and have made a little progress around the bottom left corner.
I did have a new Chatelaine start in November as well. I've had the Rose Garden Mandala kitted up and ready to go since it was released in the Gift of Stitching Magazine. I finally decided it was time to start it.
This is how it currently looks.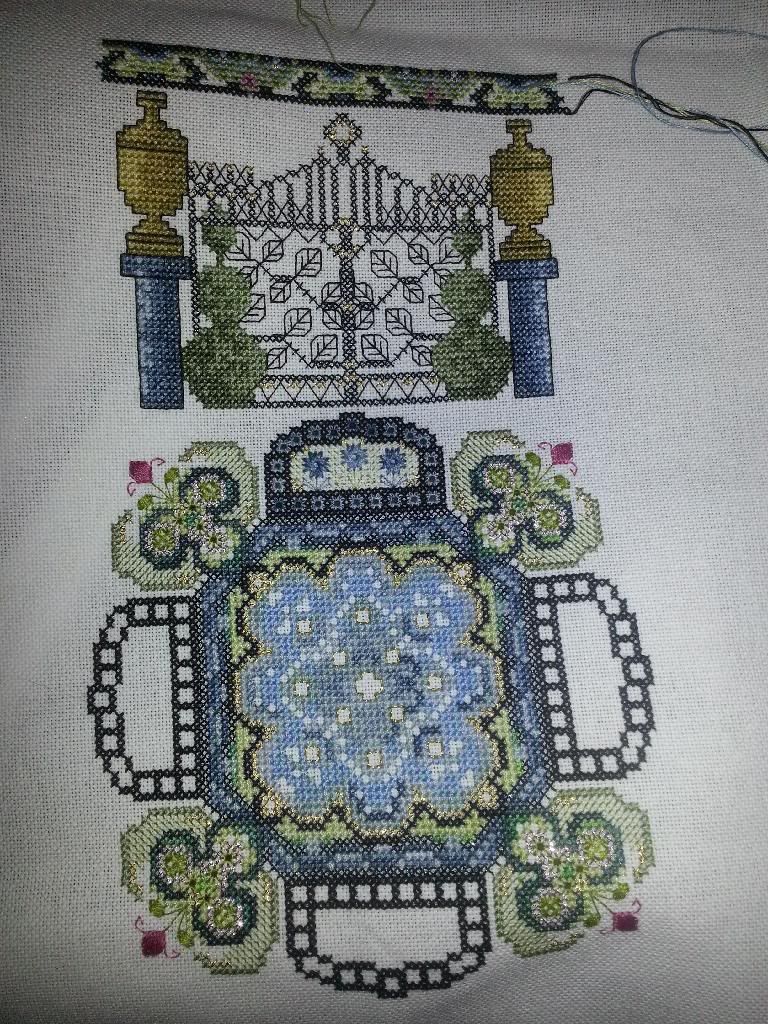 Now, back to the Super Bowl and Watergarden.